45 Uncommon Rare Classic Trucks
---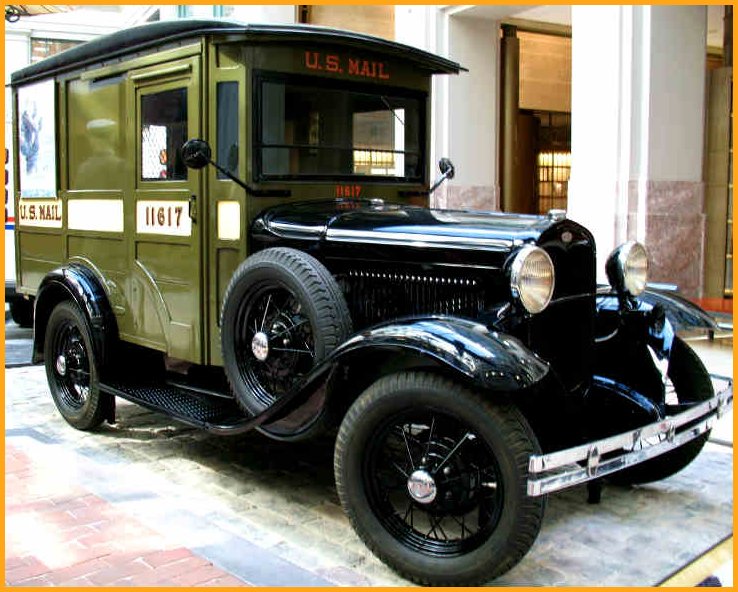 The Ford Model A Mail Truck was used by the US Postal Service beginning in 1928 and continuing through the 1930s and 1940s. Both the Model A passenger chassis and the Model AA truck were used with a total of 4300 Model A variants acting as mail carriers during this time. They were built in a variety of body options, from Funeral Coach, Ambulance, and cab only, just to name a few. The Postal Service opted for a fleet of cab only variants and went to outside custom body builders to complete the vehicles. Pictured above is a beautifully restored 1931 Ford Model A that can be found at the National Postal Museum in Washington, D.C.(1428-1521)


---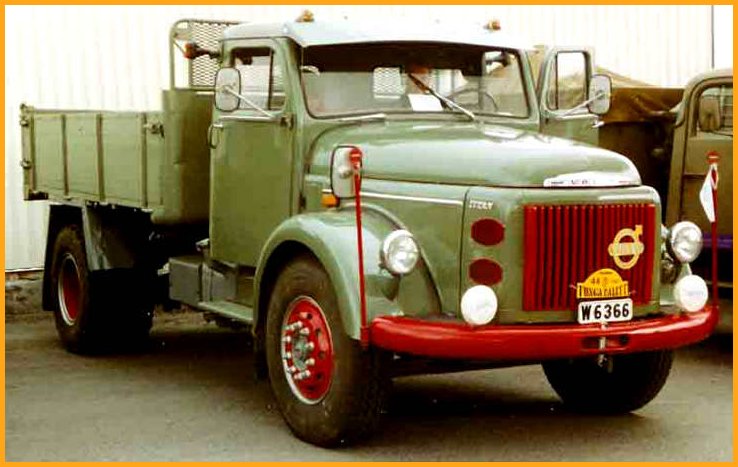 This Volvo L495 Titan truck is a beautiful example of the classic line of commercial trucks built by the Swedish manufacturer in the late 1950s and early 1960s. The Titan became the first Volvo truck to offer turbodiesel and was later equipped with air brakes. It was used extensively in Europe and was ideal for extreme long distance operations all over the world.


---


Classic truck lovers will enjoy this 1965 Bedford J1 fire truck. It was formerly owned and operated by the New South Wales Fire Brigade and was distributed by General Motors-Holden's within Australia. This particular truck is a part of the Museum of Fire Collection and was photographed at the 2011 Sydney Antique & Classic Truck Show.


---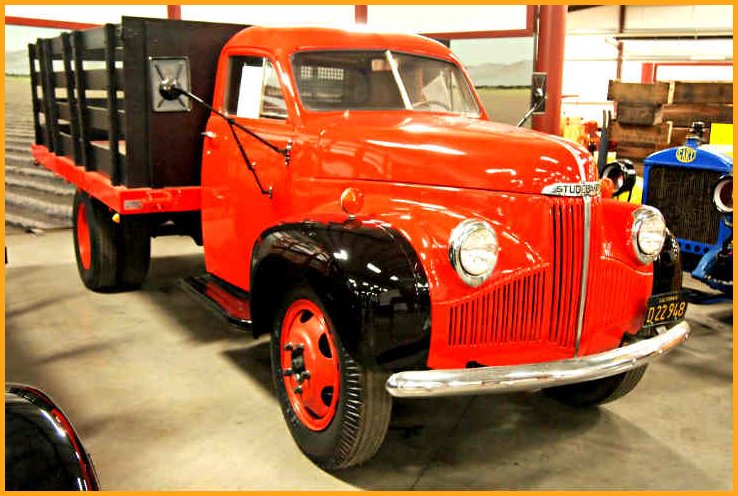 This 1946 Studebaker Model M-16 Truck 2 is proof that utility vehicles can be good looking. The M-16 was the only Studebaker M series to come equipped with The Commander "Big Six" 226 ci, engine with a 6 blade shrouded fan and the M series were used extensively during World War II. This truck was photographed at the Hays Antique Truck Museum in Woodland, CA.


---


Located at the Museum of Military Equipment in the Garden of Victory in Russia, this vintage war relic is an interesting example of what war vehicles were like during a tougher time. This is probably a replica based on the way the windows are displayed, but it's still a rare look into the automotive past of a country rich in history.


---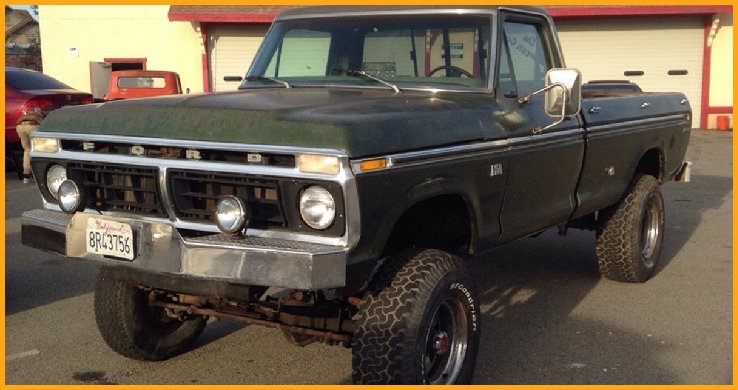 The Ford F-250 "Highboy" was a part of the Ford F-Series which featured some historic light-duty and medium-duty trucks. This series of trucks have been the best-selling vehicles in the US since 1977.


---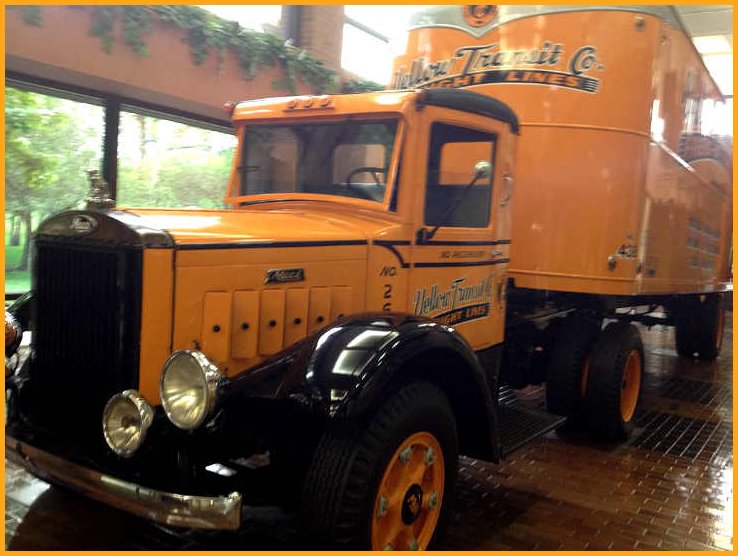 Mack trucks have been synonymous with the trucking industry in America since the 1930s, and the trucks they produced were big, noisy and tough. This restored 1939 Mack stays true to that reputation and whomever completed the restoration did a beautiful job. Mack trucks are an American institution and have played key roles in the development of important national structures from the national highway system to the Hoover Dam.


---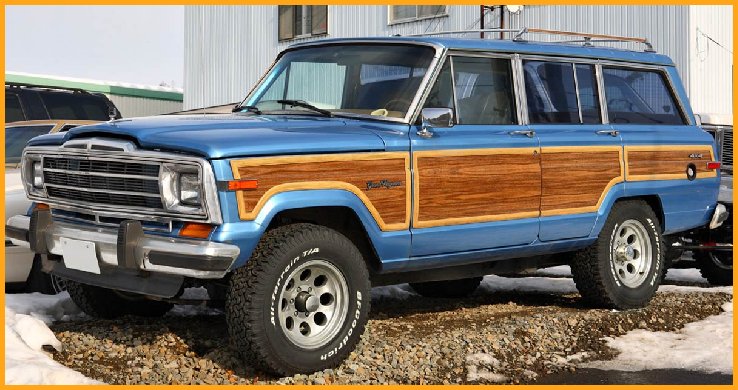 The Jeep Wagoneer was a station wagon which was Jeep's marque vehicle from 1963 – 1993.


---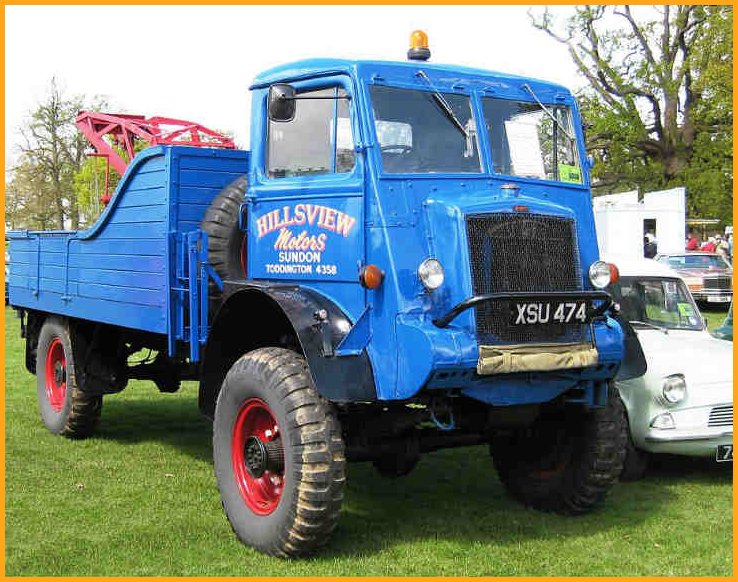 Bedford QL trucks were manufactured specifically for use by the British Armed Forces during World War II and were Bedford's first vehicles designed for the military. This truck was repurposed as a heavy duty tow truck in the 1960s and was photographed at a classic car and truck show in Bedfordshire. Unique to the QL, the driver sat above the engine in the forward control cab which foreshadowed the designs of post-war trucks.


---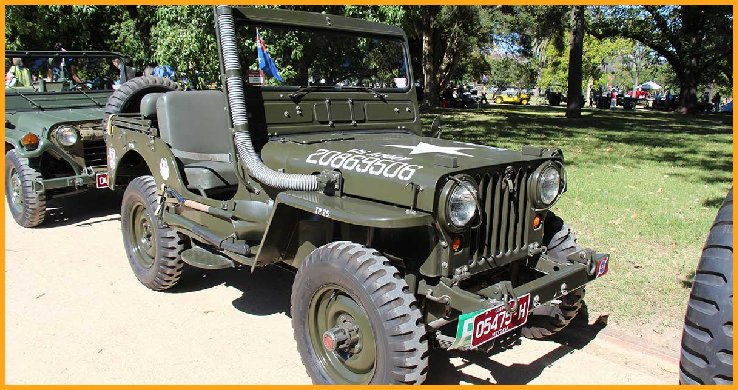 The Willys CJ-2A is a classic open-bodied off-road vehicle. More than 1.5 million CJ's were produced from 1944 – 1986.


---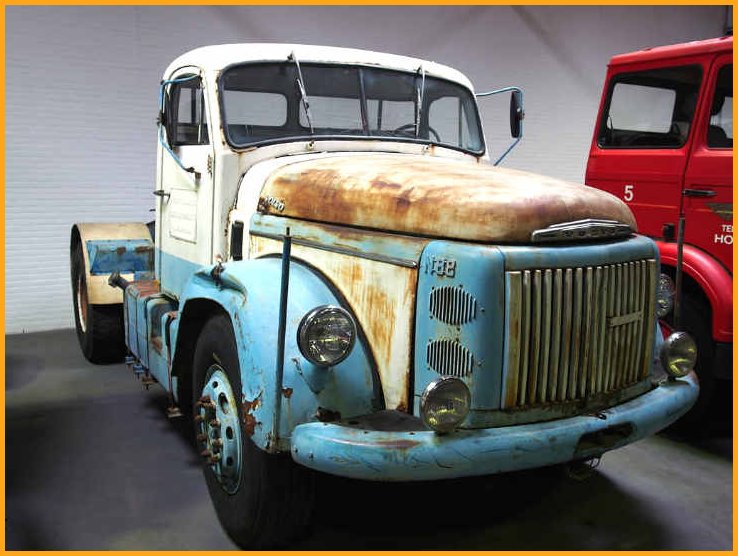 The Volvo N88 may not appear to be very different from its predecessors, but under the hood, these trucks were revolutionary for the trucking industry in the mid 1960s. They were included in the 'System 8' family of trucks which meant the truck's top priorities revolved around reliability, weight constraint, low fuel consumption, extended service life and future developmental opportunity. This N88 was photographed at the Hyacintenrit 2013 stop in the Jack den Hartogh Oldtimer Truck Museum and was awaiting restoration.


---


In the 1950s, Chevrolet and GMC didn't offer trucks with 4 wheel drive. The Northwest Auto Parts Company produced conversion kits out of Minnesota so that consumers could transform their GMC and Chevy trucks into 4 wheel drive.


---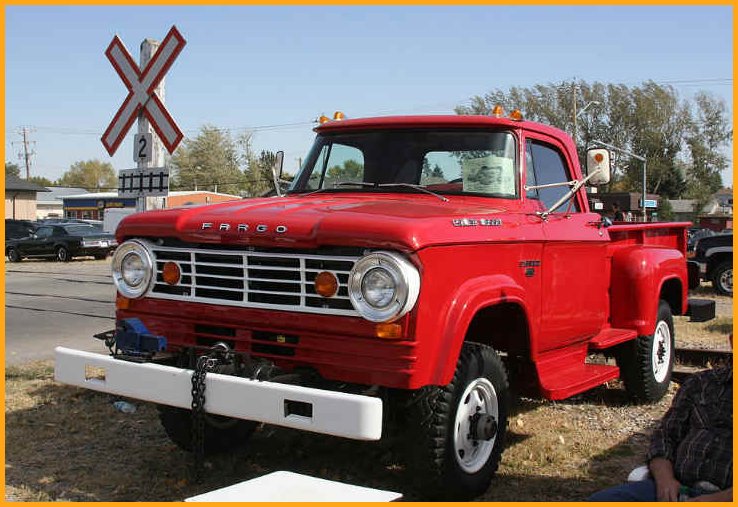 The Fargo W300 Power Wagon is a beast of a truck, and this restoration serves the classic well. For those wondering about the name, Fargo trucks were rebadged as Dodge trucks over time as they were purchased by Chrysler Corporation in the late 1920s. This particular truck came out of Canada where the Fargo name was used all the way up until 1972.


---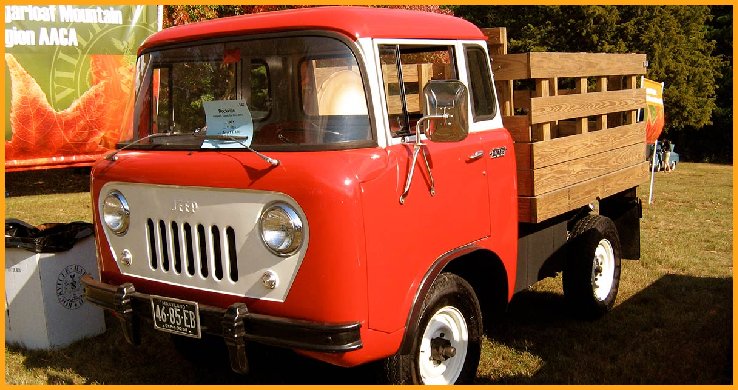 The Jeep FC 150 was produced originally by Willy's Motors which ended up changing its name to Kaiser-Jeep from 1956 to 1965. The vehicle featured a cab over car design.


---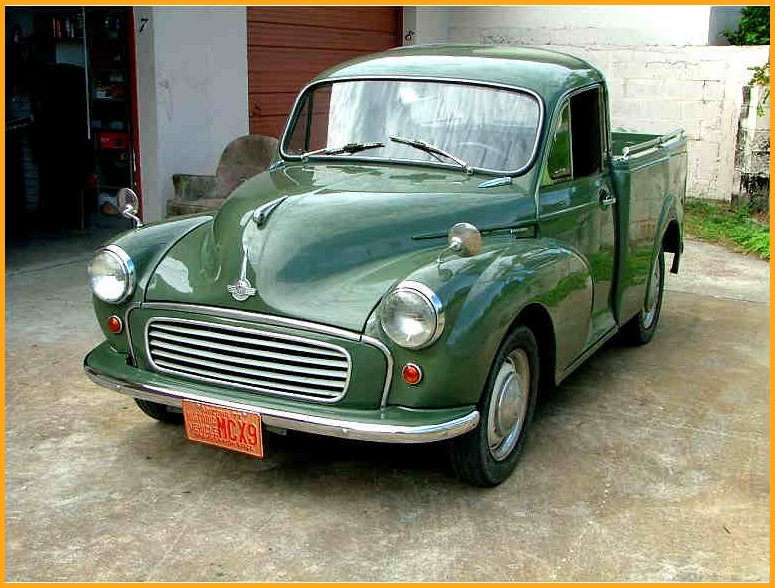 Morris Minor vehicles are known for being representative of classic automotive design, and this restored 1960 Morris Minor pick-up complete with a fresh paint job does a great job of displaying just that. The Morris Minor pick-ups and vans were developed specifically for use by small business owners, although many large corporations owned fleets of these good looking trucks.


---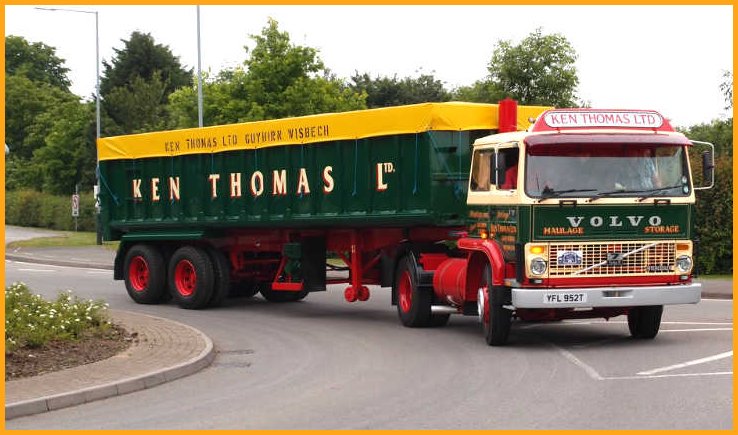 The Ken Thomas Ltd Volvo F7 is popular in the classic truck circle. This photograph was captured during the Gaydon Classic Truck Show in Great Britain. As a Limited Edition, you would be lucky if you were ever able to drive one of these much less own one.


---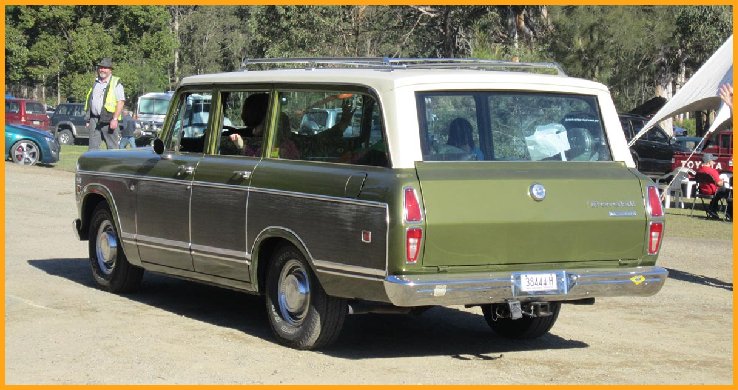 The International Harvester Travelall was a full-sized truck-based vehicle that
dates from 1953 to 1975.


---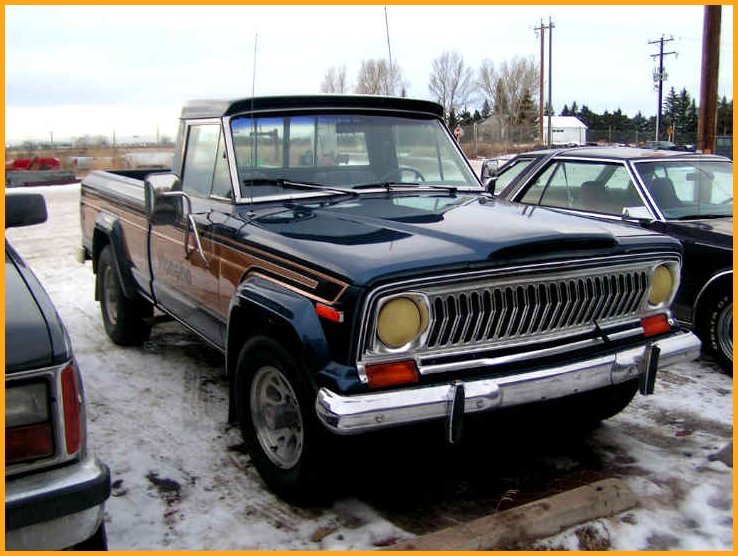 This rare truck is known as the Jeep Honcho and it was a trim package offered on the J10 pickup in the late 1970s and early 1980s. These were only produced on the sportside and short bed trucks and under 1,300 were produced. Luckily, this lucky owner took care of this classic vehicle.


---


The Ford Baja Bronco was an SUV produced from 1966 to 1996. Ford announced a return to the truck in 2020.


---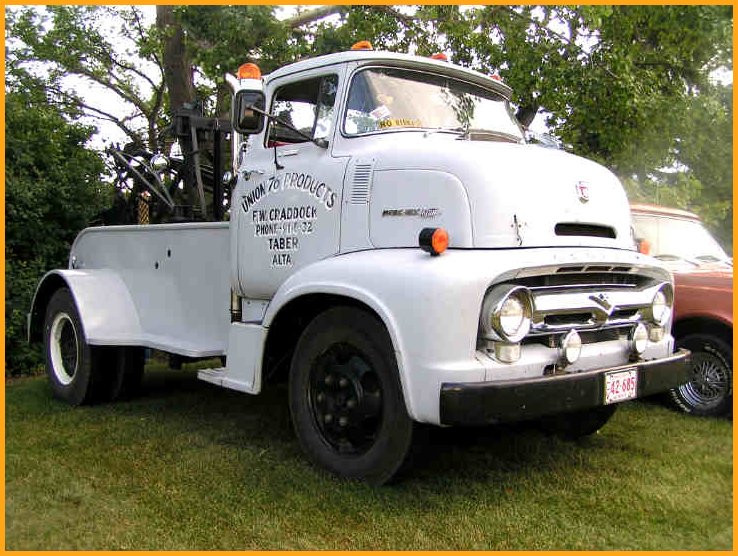 Though this truck is dawning both Mercury and Ford emblems, it's most likely a 1956 Mercury 600 Tow Truck. You might wonder what's so special about that, but these particular trucks were sold only in Canada and are super rare. Plus, we think it looks pretty cool.


---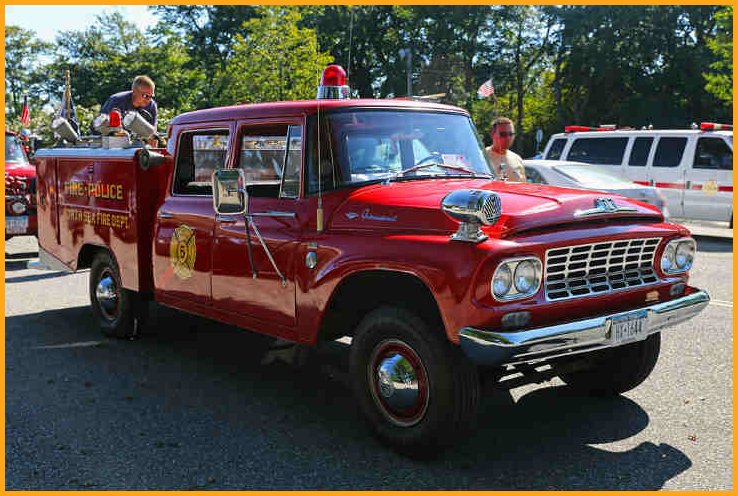 This old fire truck has never looked so good thanks to the truck enthusiasts who have kept its glory alive. Pictured here is a International C120 Utility Fire Truck and from the information we could gather, either a 1961 or a 1962 model. This unique fire truck has all wheel drive and a Travelette cab and was photographed at a Southampton LIRR Station during an annual show.


---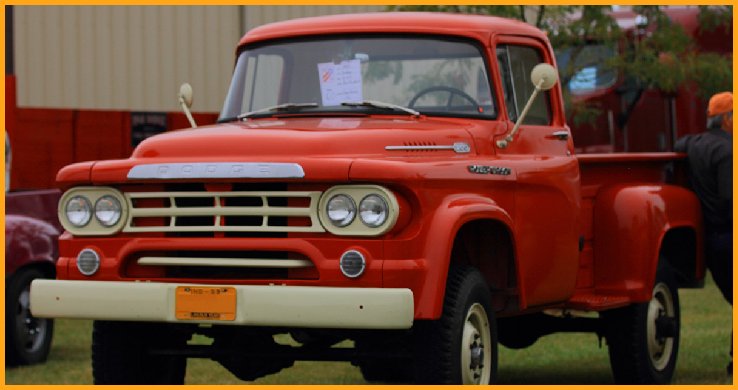 The Dodge Power Wagon was a 4WD truck that was produced from 1945 to 1981, and changed nameplates under the Dodge Ram from 2005 – 2013.


---


The International KB Series was a follow up to the K series and was characterized mainly by the "wings" that were formed thanks to the widened lower grill. This restored KB was done in unique fashion, opting for bed liner paint and incorporating Toyota 4×4 components to the original IHC chassis.


---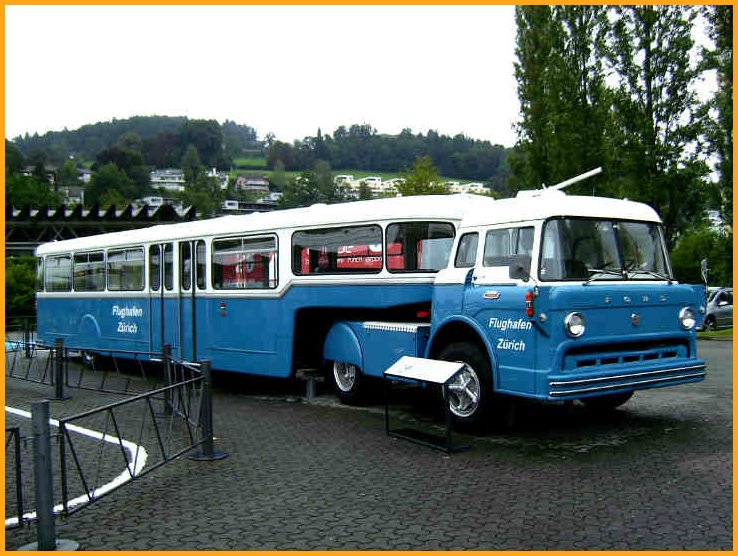 Ford Transport Vehicle. Is it a bus? Is it a semi-truck? Well, it's actually a bit of both! This unique Ford vehicle was once used at the Zurich airport to take passengers to and from their terminals. It now sits on display at the Swiss Transportation Museum in Luzern. We wouldn't mind taking a ride in this thing the next time we head to the airport!


---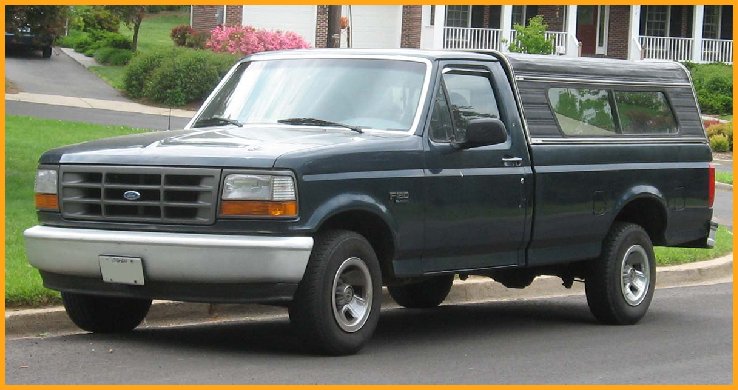 The Ford Lighting was a part of the light-duty trucks series produced since 1948. The Ford Lighting was Ford's direct response to Chevy's 454 SS.


---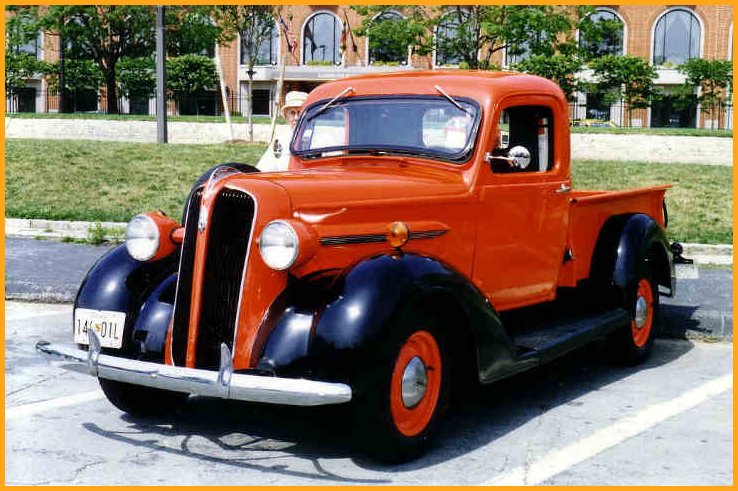 While the Plymouth PT-50 Pickup is not necessarily rare, finding one that is all original, especially without changes to the drivetrain, can be pretty difficult. This PT-50 was spotted at a Baltimore, MD car show and looks sharp as ever with red and black accents.


---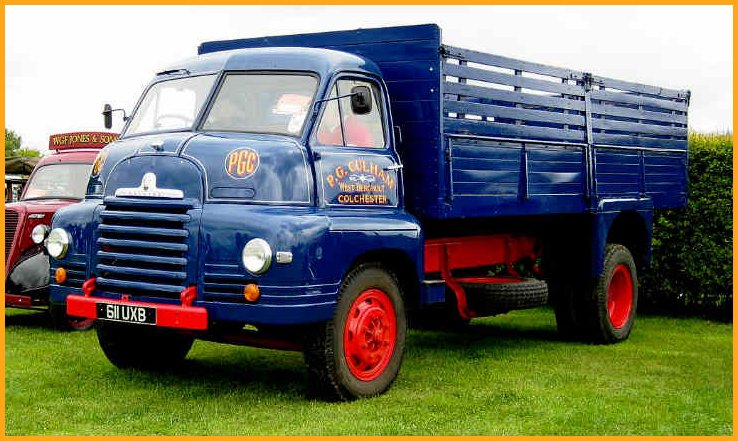 The Bedford S series were launched in the 1950s and quickly became known as the Big Bedfords thanks to their 7-ton weight. They were used as emergency fire vehicles in Great Britain and some are still used today in African countries without sophisticated fire rescue fleets. This Bedford S was photographed at the Battlesbridge Classic Car Show.


---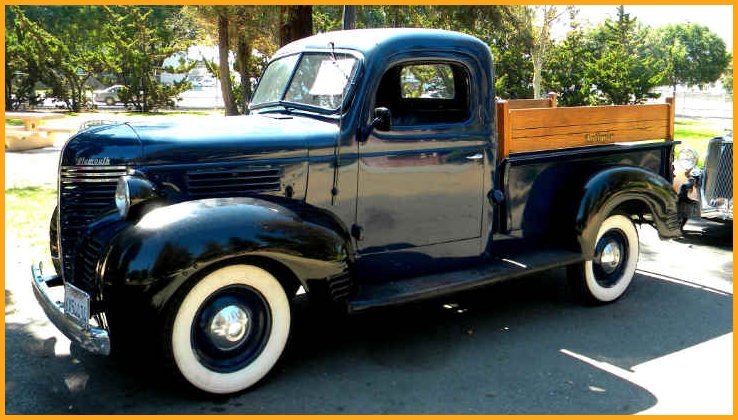 This 1939 Plymouth Pickup is a classic truck lovers dream. From the wood framed bed, to that timeless Plymouth grill, this truck just looks like it has a thousand stories to tell. Whomever restored this beauty did a fine job. It was photographed at the Antique Autos in History Park in San Jose, CA.


---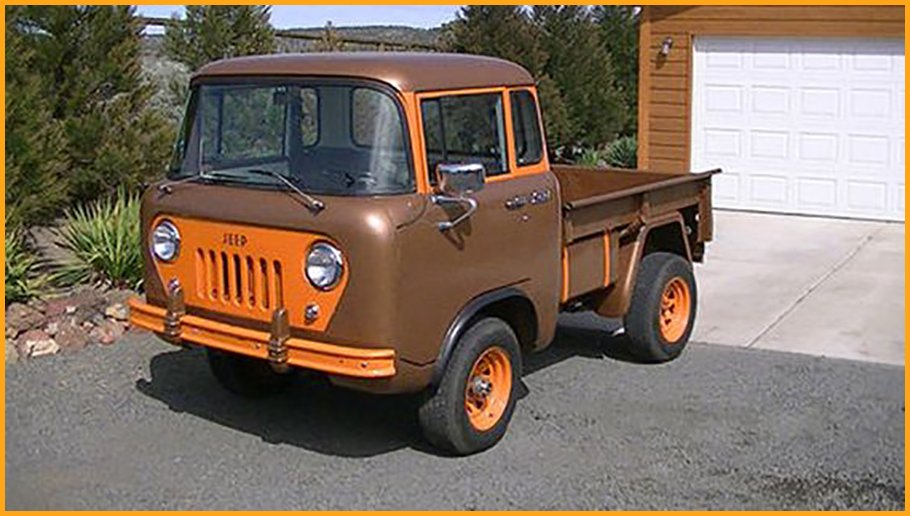 This1961 Jeep FC150 is cool, rare and affordable. FC stands for Forward Control. This Jeep was produced by Willys Motors, later named Kaiser Jeep.


---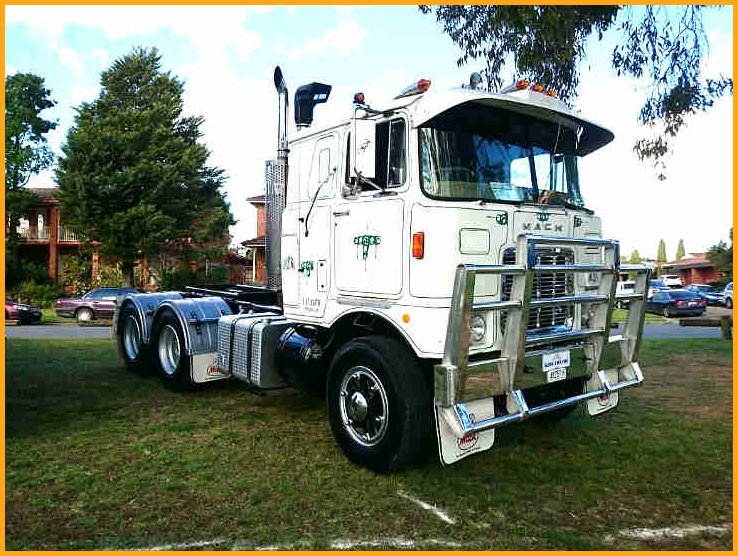 Mack FR-700. The Mack F series began production in 1962 and continued until the early 1980s and was the third generation of cabover trucks for the brand. The pictured truck is a FR-700 series and it was photographed at the Riverina Truck Show held at Lake Albert and from the looks of it, we're guessing its somewhere around a 1980 model.


---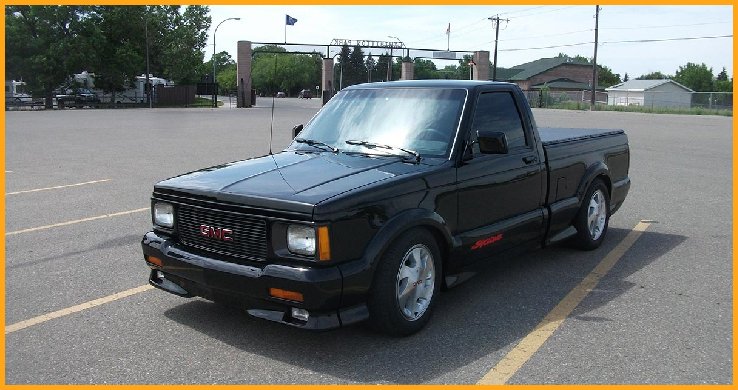 The GMC Syclone was a more high-powered version of the GMC Sonoma


---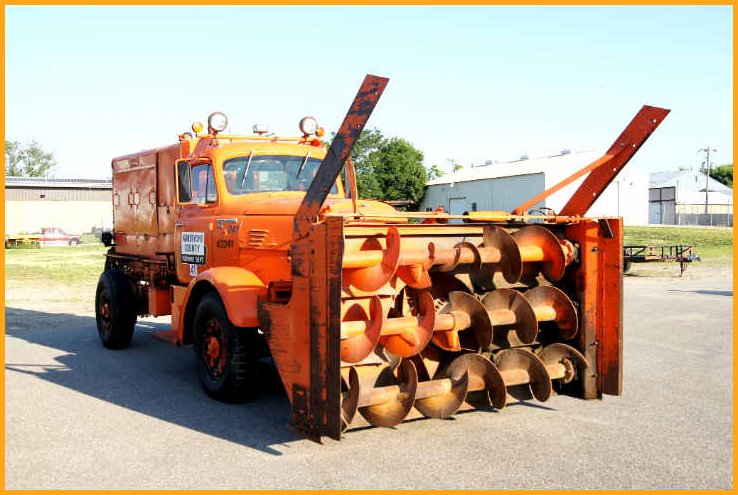 Ever thought you might like to own your own antique snow plow? If so, this is the vehicle for you! This 1942 FWD Co. truck with three-tier line rotary blades (known as "Snowgo") cleared the streets of a Minnesota county's roads for nearly 50 years. Due to the expense of upkeep and outdated technology, it was auctioned off in 2013. Now that's a rare truck!


---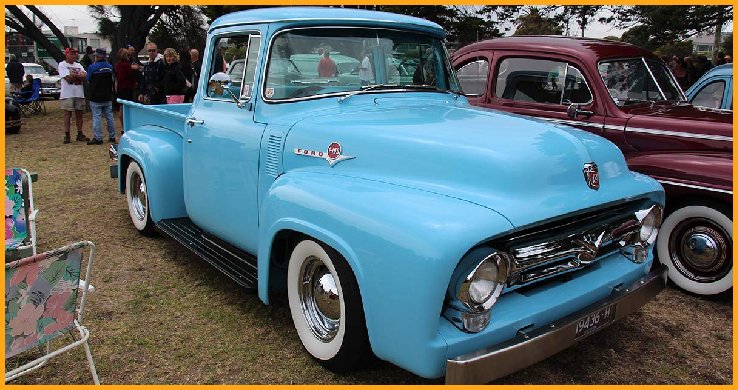 The Ford F-100 debuted in 1953 with increased dimensions, improved engines, and an updated chassis from the previous F-Series Pickup


---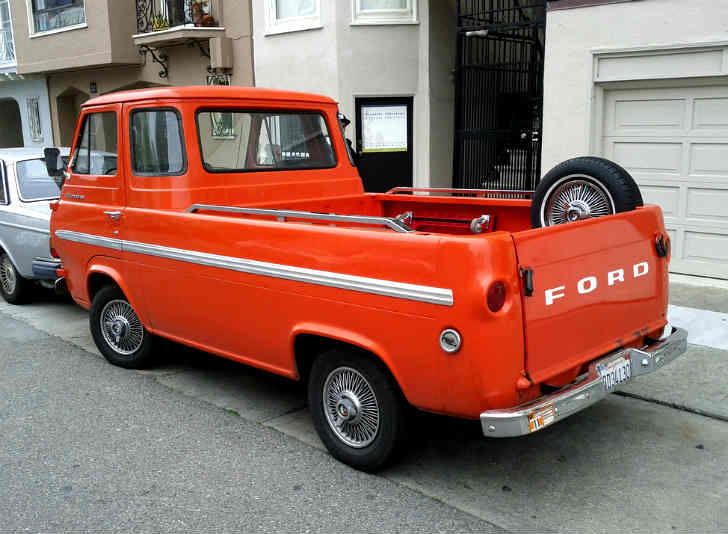 The Econoline was unlike any other truck Ford had produced when it hit the market in the fall of 1960. It features a unibody construction and, like its name, was economical to drive with a 6 cylinder engine and lightweight design. The engine is located between and beneath the mini cab over and due to its low cost to maintain, was a popular choice as utility trucks for service companies of all kinds. Today, this little unique looking truck will definitely get heads turning.


---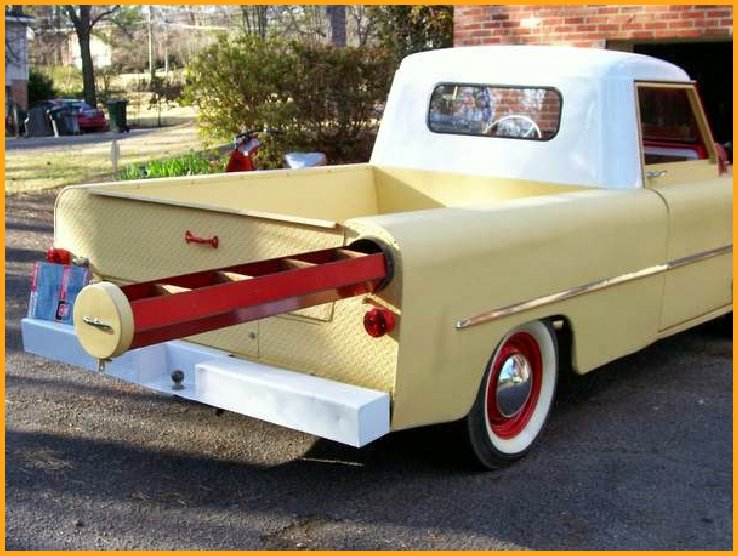 1956 Powell Sport Wagon. If you happen to be a fan of classic mid-century trucks, you may have heard of Powell Manufacturing Company out of California. If not, let us introduce you to the 1956 Powell Sport Wagon. What makes this particular truck so special? Well, a couple of things, but let's start with the basics. The Sport Wagons were made using 1941 Plymouth chassis' – that's right, all of these trucks were made using 1941 Plymouth chassis' found at junkyards. From there, you also have a fiberglass nose piece complete with an oak front bumper. But what about that interesting Pez-like dispenser on the back? The Sports Wagon came equipped with this interesting little addition, an extendable storage box that we think would actually be quite handy. You won't find Powell's for sale often, but if you do you can usually score them for a reasonable price. This beauty hit Craigslist for just under $15,000 in 2014.


---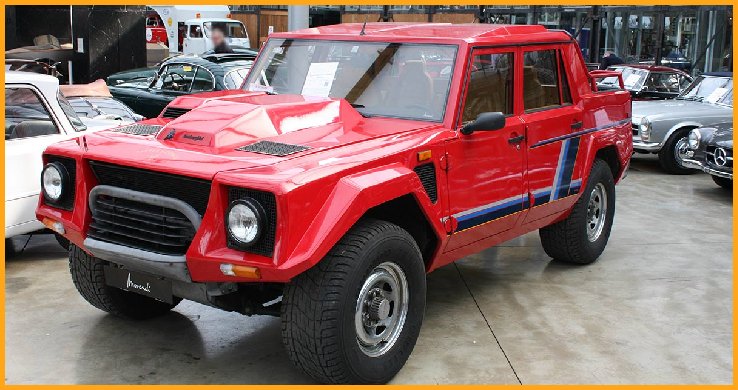 The Lamborghini LM002 was an off-road sports utility vehicle produced from 1986 – 1993. Only 328 of these trucks were produced.


---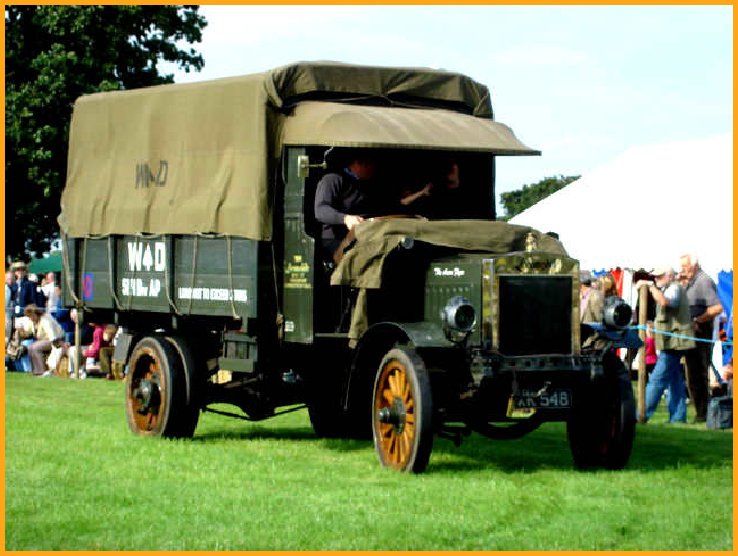 To be able to get your hands on an authentic vintage World War One army truck would be special, but to find one that has been restored to this level is incredible. This is a vintage 3 ton army truck and the history behind this vehicle has got to be worth every penny.


---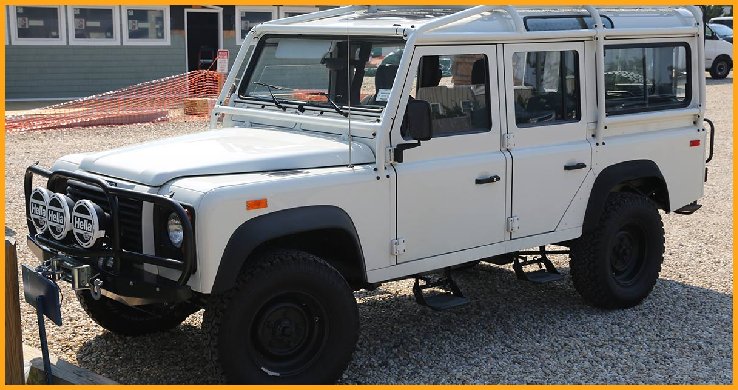 The Land Rover Defender was a British 4WD off-road vehicle that was developed in the 1980s based on the original Land Rover Series.


---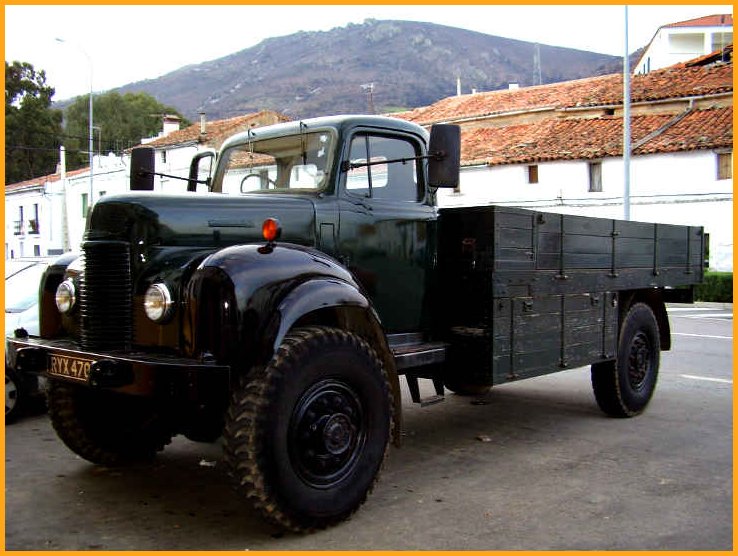 This tough looking truck is the Commer Q4, a member of a range of military vehicles produced by British manufacturer, Commer, intended for the Second World War. Some were still being utilized as military trucks into the 1980s. Commer also designed and built its own diesel engines for the heavier duty vehicles in its commercial fleet.


---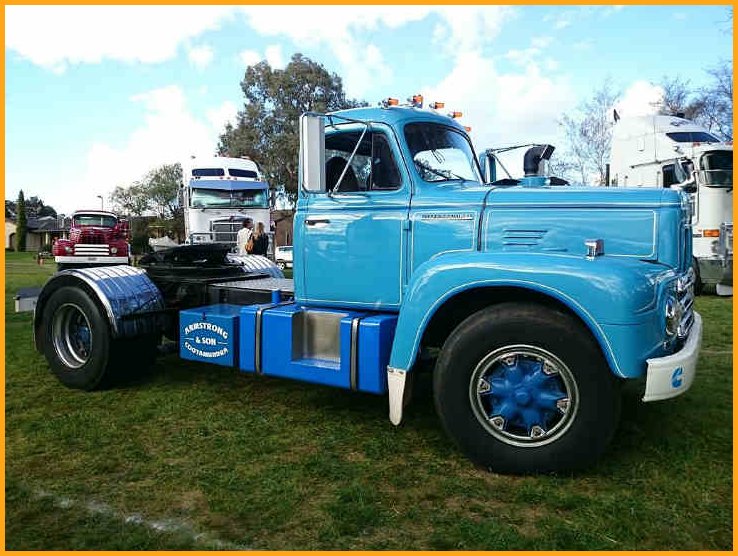 The International R190 Mover is arguably what made International Harvester famous as heavy duty trucking manufacturers. The R series was used during the 1950s for every type of heavy hauling job you could imagine, and they did it well too. This striking blue R190 has been restored to its original beauty and was photographed at the Riverina Truck Show at Lake Albert.


---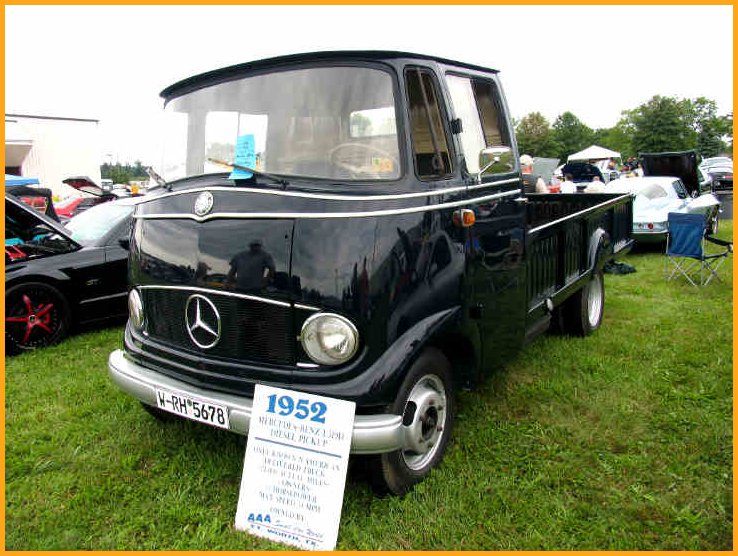 This 1952 Mercedes L319 pickup was traditionally used as a lightweight commercial vehicle in the 1950s and 1960s. Mercedes offered a variety of body styles including van styles and minibus. These latter styles can still be seen with some regularity, but the pickup is quite rare to come across today.


---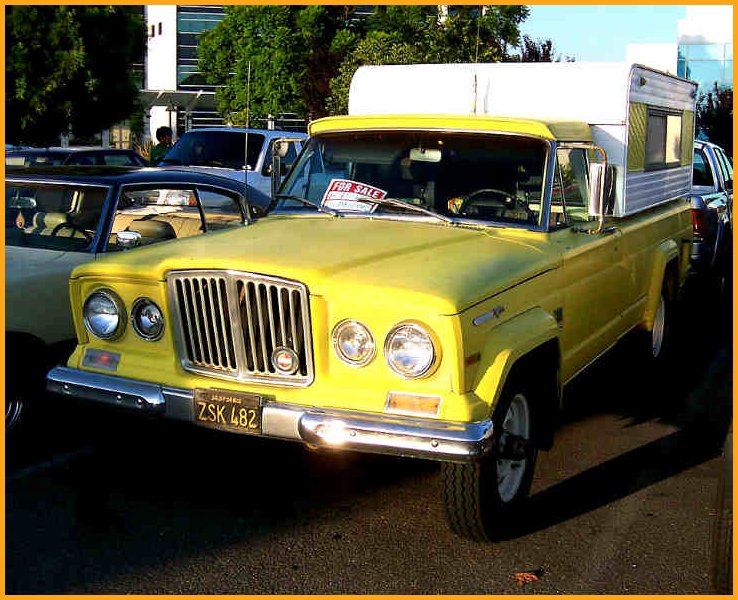 The Jeep Gladiator made its debut in 1962. It dawned the same front end architecture as the Jeep Wagoneer station wagon with a body on frame pickup design. It is noted for being in production for more than 25 years with only minor mechanical changes and was the design basis of the first post war army trucks. The Gladiator pictured includes a camper shell which was one of the four design variants the Jeep offered at the time.


---


This rare truck is so little, you might think it's not a truck at all. Designed and built in Australia, this is the Austin 1800 Utility, and you've probably never seen or heard of it if you aren't an Aussie. It was called "Ute" for short and was designed to be a vehicle that was both comfortable like a sedan, and useable for farmers or tradesmen.


---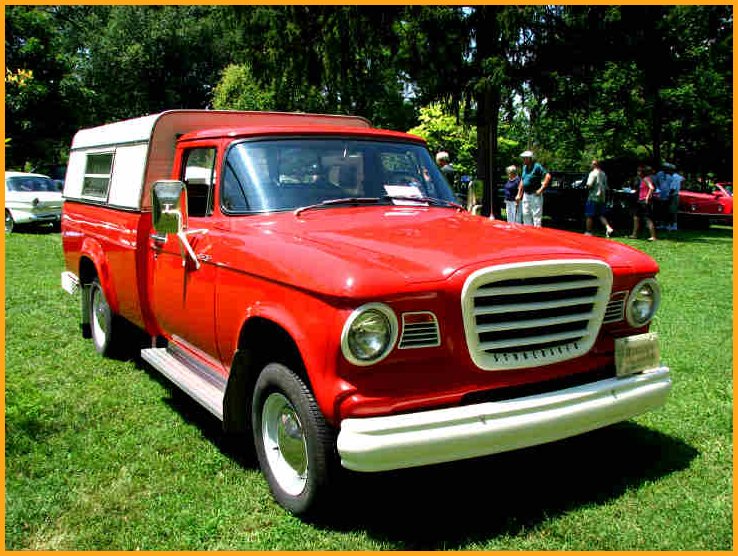 Produced between 1960 and 1964, the Studebaker Champ came at a time when the Studebaker name was declining and in need of a new line of lightweight pickups to breath life back into the brand. The Champ did just that, for a time, even though it was basically comprised of existing components. There were minimal changes after the debut year causing sales to dwindle and Studebaker was bought out shortly after. The Champ was, however, the first to feature the sliding back window which as we now know was incorporated into many trucks thereafter.


---